Microprecision Electronics SA - TRG Components
TRG Components erweitert ihr Sortiment mit hochwertigen Schaltern, Sensoren und LED Signalleuchten von Microprecision


Vouvry, Schweiz – Februar 2017 -

D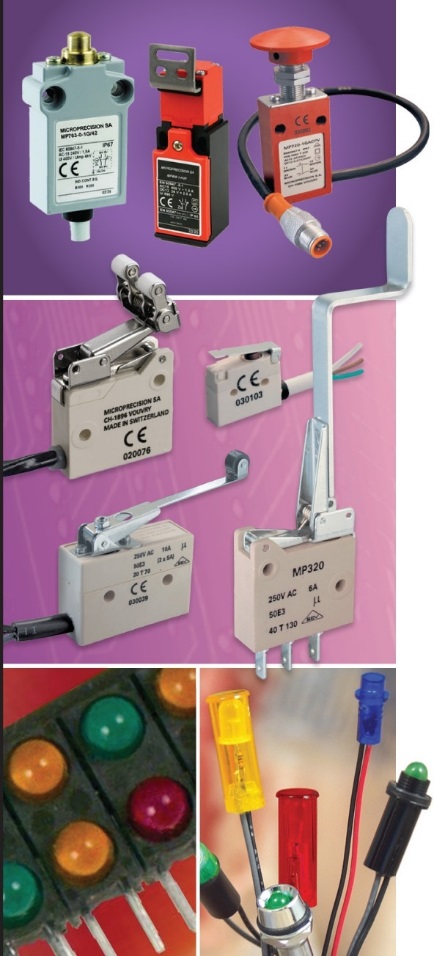 ie Fa. Microprecision SA, mit Fertigungsstätten in der Schweiz, in den USA und in Spanien, entwickelt und produziert bereits seit vielen Jahren qualitativ hochwertige Elektronik-Bauelemente für anspruchsvolle Anwendungen: Die Schaltelemente und LED-Status-Indikatoren und Positions-Sensoren sind für ihre besondere Güte und lange Lebensdauer bekannt. Der Ursprung aus der Präzisionsteilherstellung spielt hier eine besondere Rolle. Neben einer breiten Palette an Standard Bauteilen realisiert Microprecision auch kundenspezifische Lösungen und Anpassungen an die individuellen Applikationen des Kunden, gerne auch in kleinen und mittelgroßen Serien.

Nach langjähriger erfolgreicher Zusammenarbeit zwischen TRG und Microprecision in den USA bietet nun TRG Components GmbH aus der Nähe von Bonn ab sofort auch die Produkte und Dienstleistungen von Microprecision im deutschen Markt an.

Dabei legen sowohl Microprecision als auch TRG Components größten Wert auf die Betreuung und Beratung der Kunden in diesem anspruchsvollen Umfeld.
 
TRG Components expand their portfolio with high quality switching, sensing and signalling products from Microprecision of Switzerland
 
Vouvry, Switzerland – February 2017 -

Microprecision SA of Switzerland develops and manufactures high quality electronic components in its production facilities in the USA, Switzerland and Spain. The switches, precision sensors and LED indicators are well known in the market for their high quality, long service life and their suitability for use in rough application environments. Since its inception 60 years ago, Microprecision has been active in the area of precision products for different industries - precision and quality are a part of the company's DNA.
As a service to customers, Microprecision also offers customized application solutions and serves also small to medium volumes.Following years of successful cooperation between the two companies in the USA, TRG Components GmbH of Germany now also offers the entire range of Microprecision products and services to customers in the German market.

Both companies emphasize the importance of excellent customer service, advice and support.